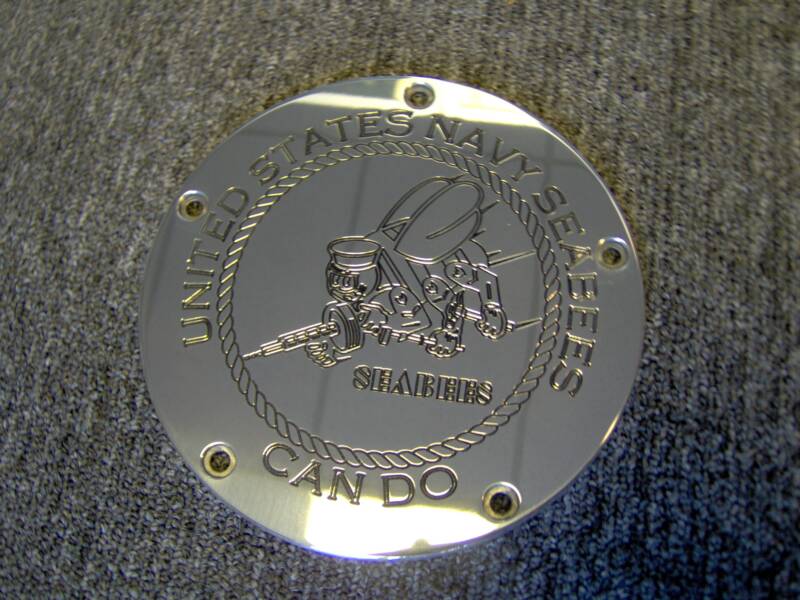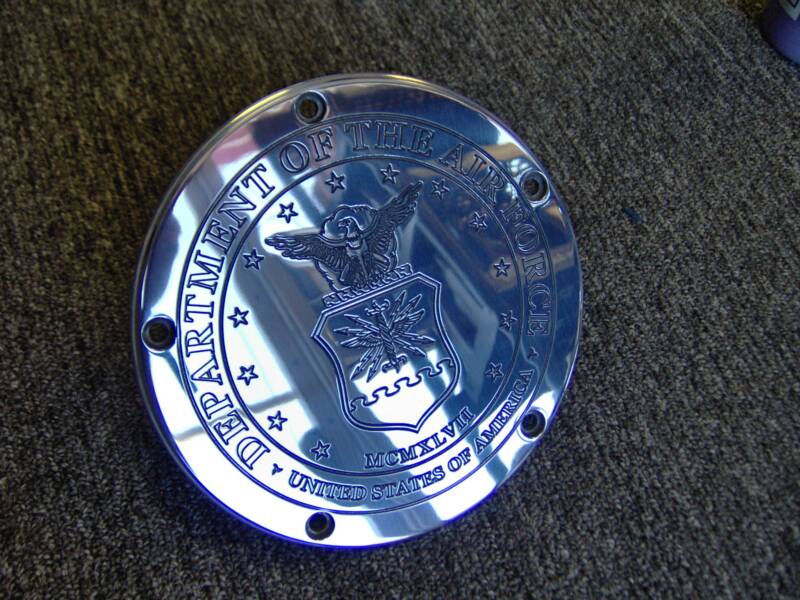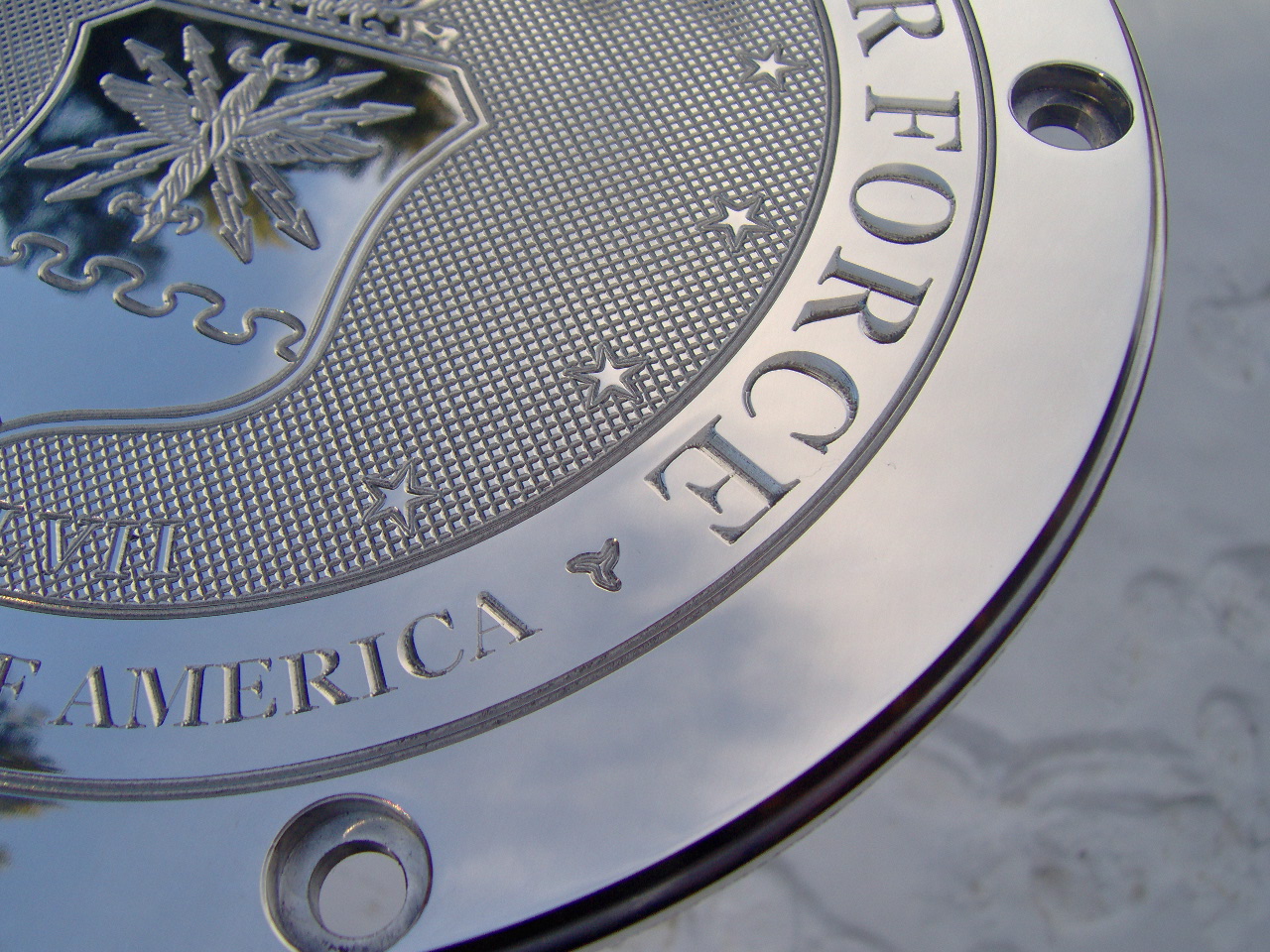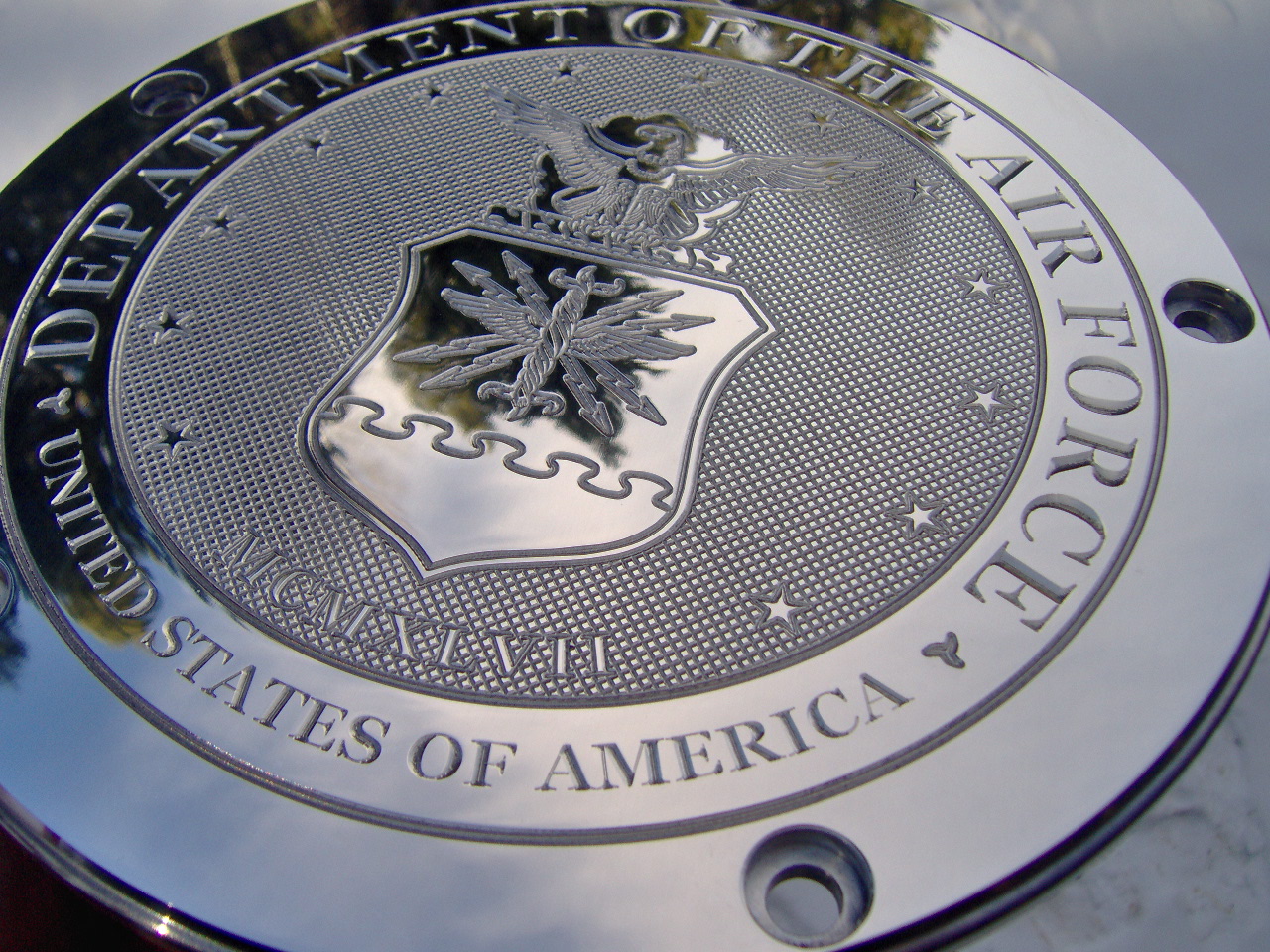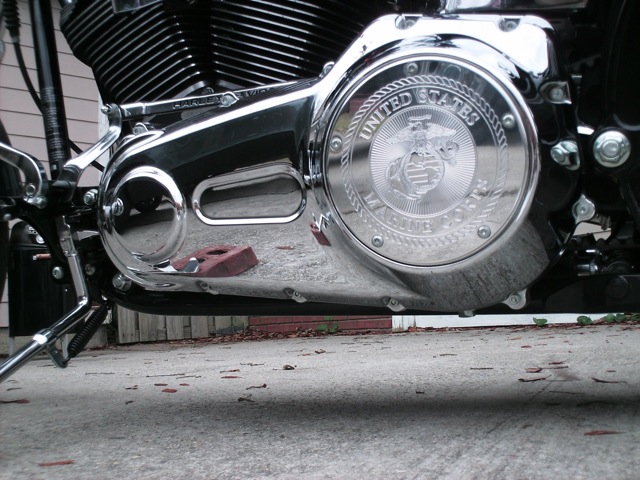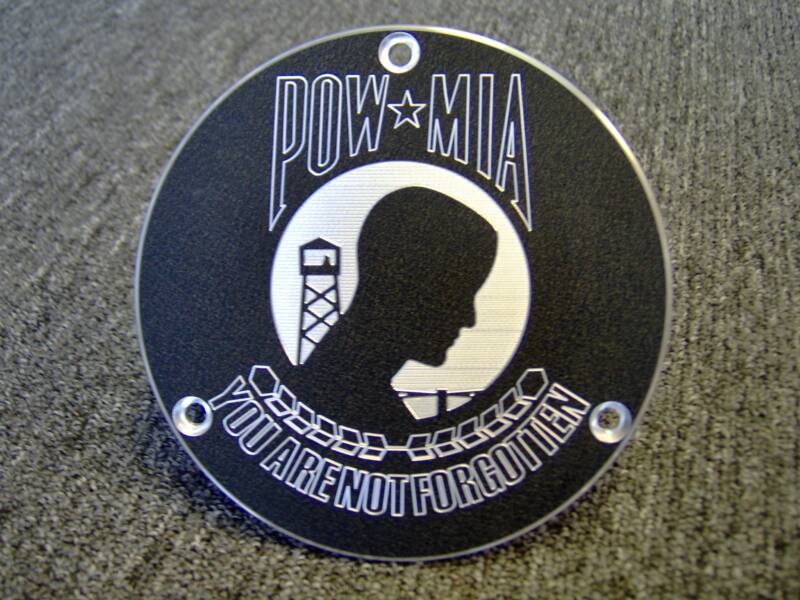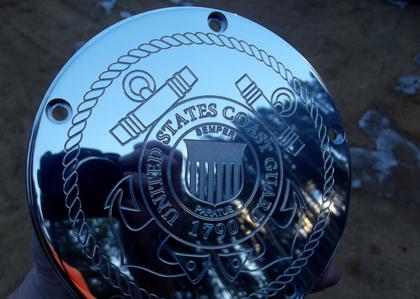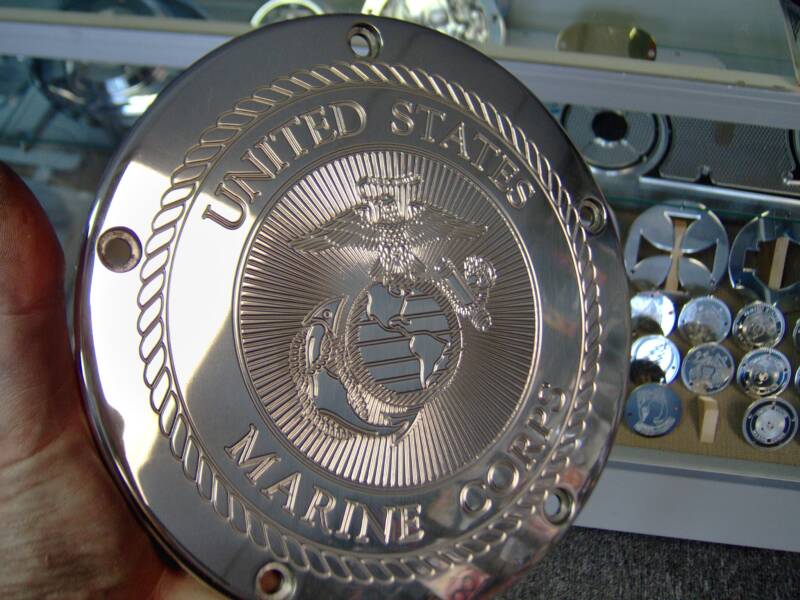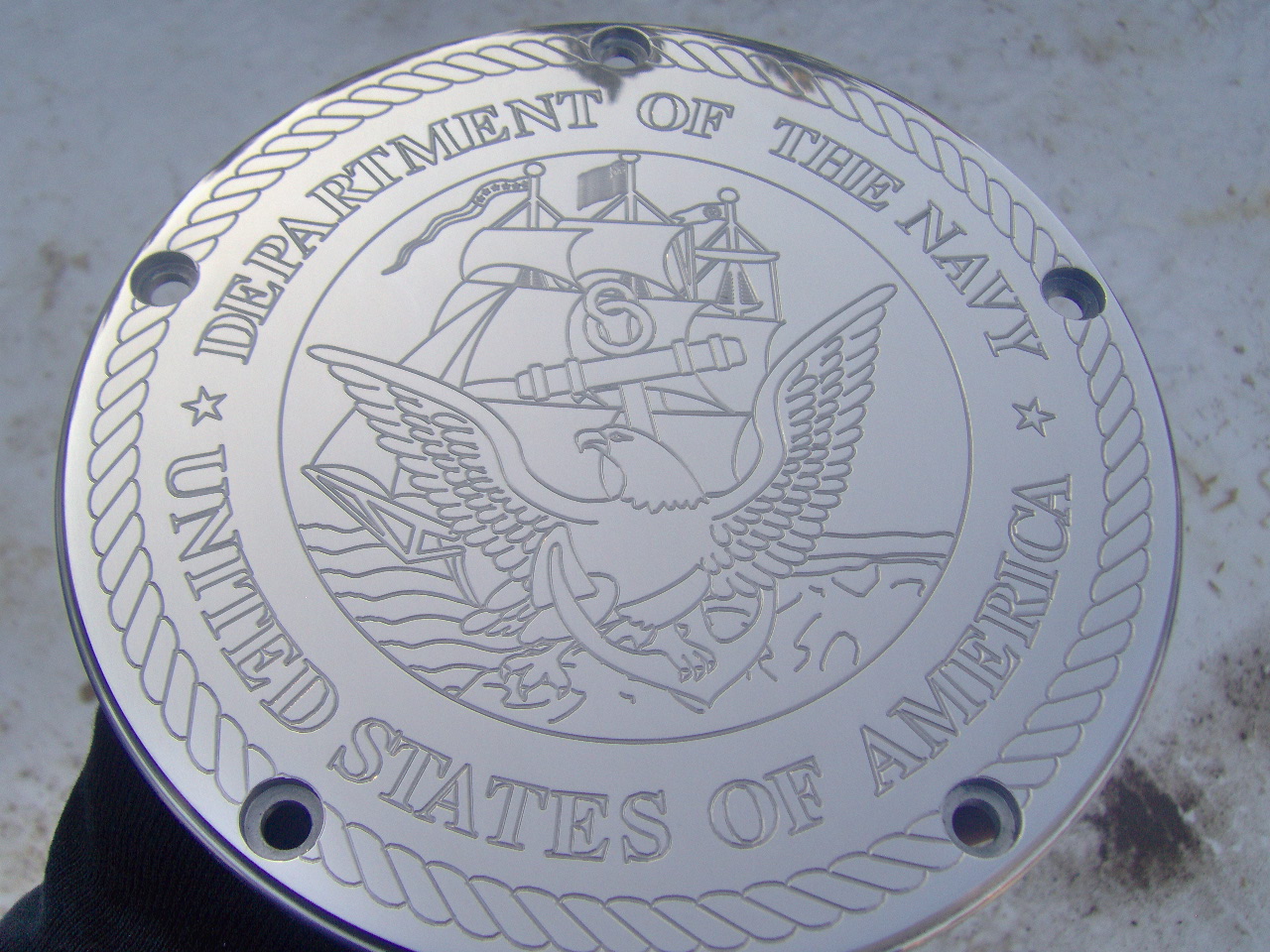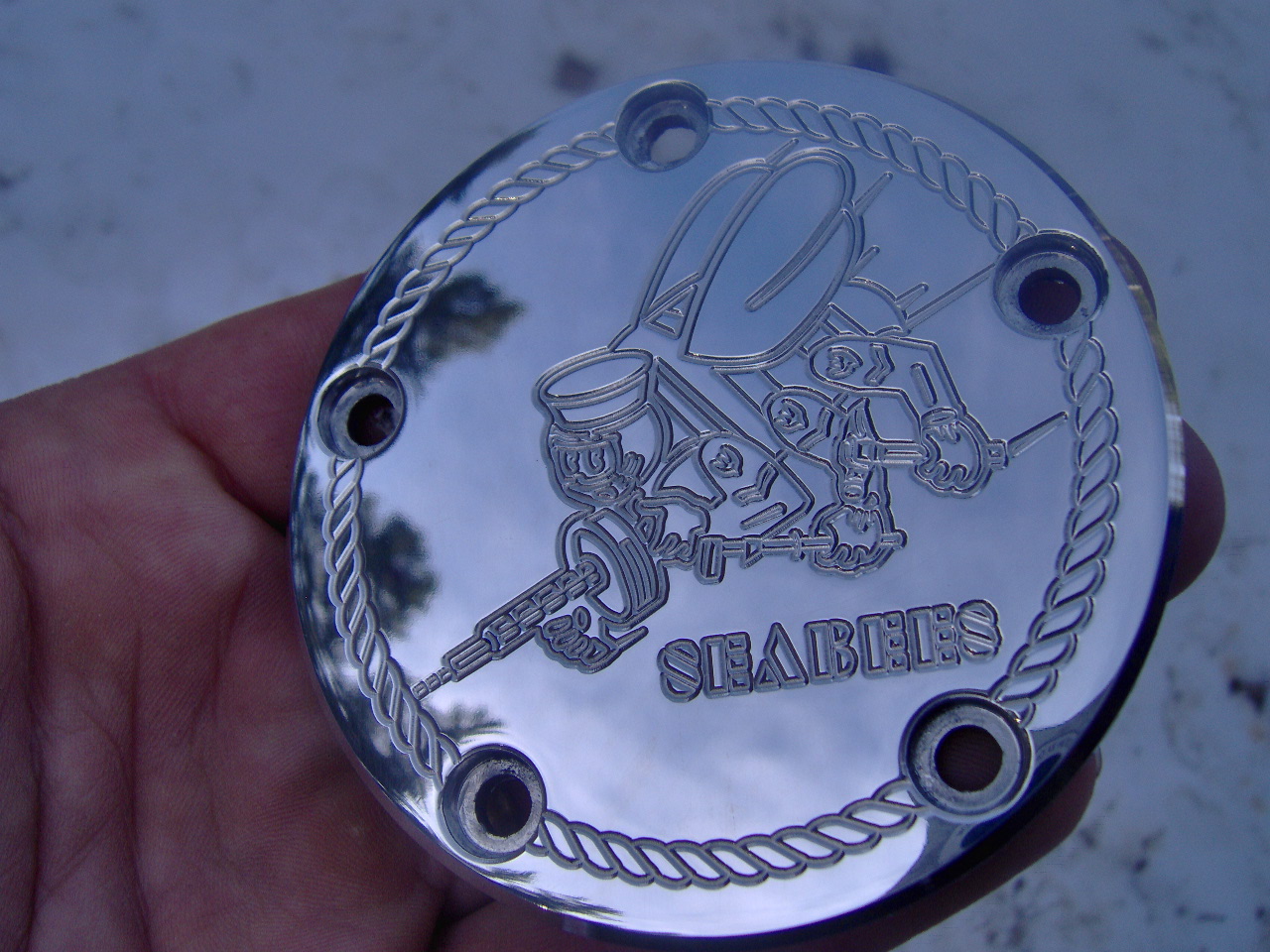 Derby Covers are available in 3 hole or 5 hole

1998 and prior bikes require a 3 hole cover

1999 and later bikes require a 5 hole cover

PLEASE CALL FOR 2016 AND 2017 LOW PROFILE DERBY COVERS

MATCHING TIMING COVERS ALSO AVAILABLE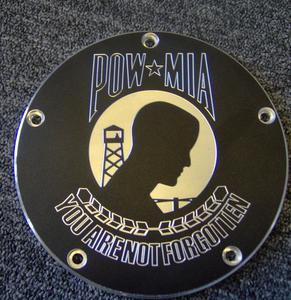 POW     MIA DERBY COVER

$125.00  Free U.S. shipping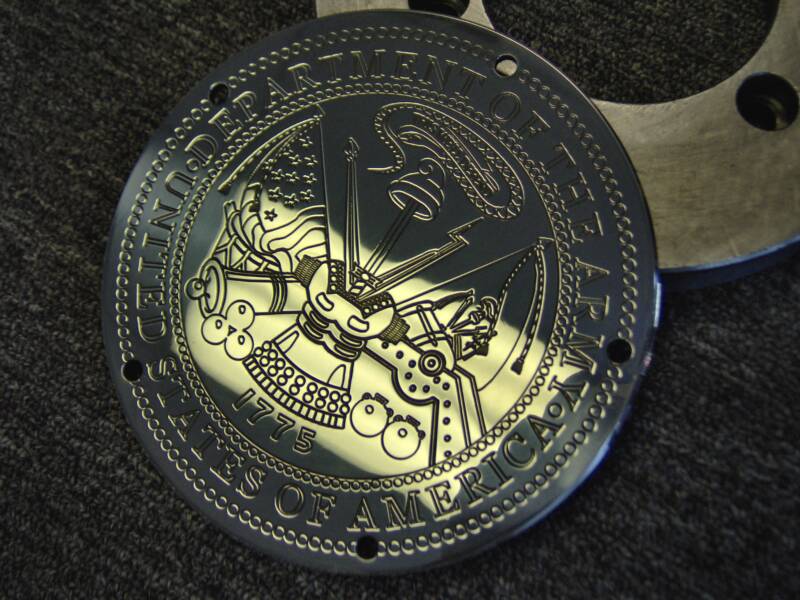 This page was last updated: November 20, 2017
Credit Cards accepted through Paypal

If you prefer to send a check or money order please use our order form.
Copyright 2008 Mountain Machine Design

MOUNTAIN MACHINE & MOTORCYCLE

Specializing in custom CNC machining.& Harley Davidson service and parts.

Evergreen, Colorado

303-862-8803

ENGRAVED MILITARY DERBY COVERS

SELECT YOUR DESIGN FROM THE DROP DOWN MENU

$139.95 

Seabees timing cover, available for Twin Cam, Evo & shovel and Sportsters

Deep V-cut engraving and texturing available for an additional $40

available on all designs

Be sure to check out the custom gallery page for more designs not shown here and to give you an idea of what type of custom work we can do for you.

Please allow 2-4 weeks for delivery, most are made to order

We are now also offering derby covers in all designs (aside from our cast ones) to fit '16-later Touring and Trike, '15-later FLHTCUL and FLHTKL, and '07-later Touring and Trike models equipped with Narrow-Profile Outer Primary Cover P/N 25700385 or 25700438 Please call or email for pricing and details for these models.

Navy Chief, Senior Chief

or Master Chief Derby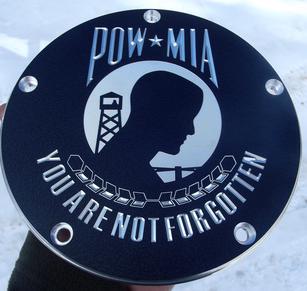 POW shown with the added v-cut option